Post-Production Audio & Sound Design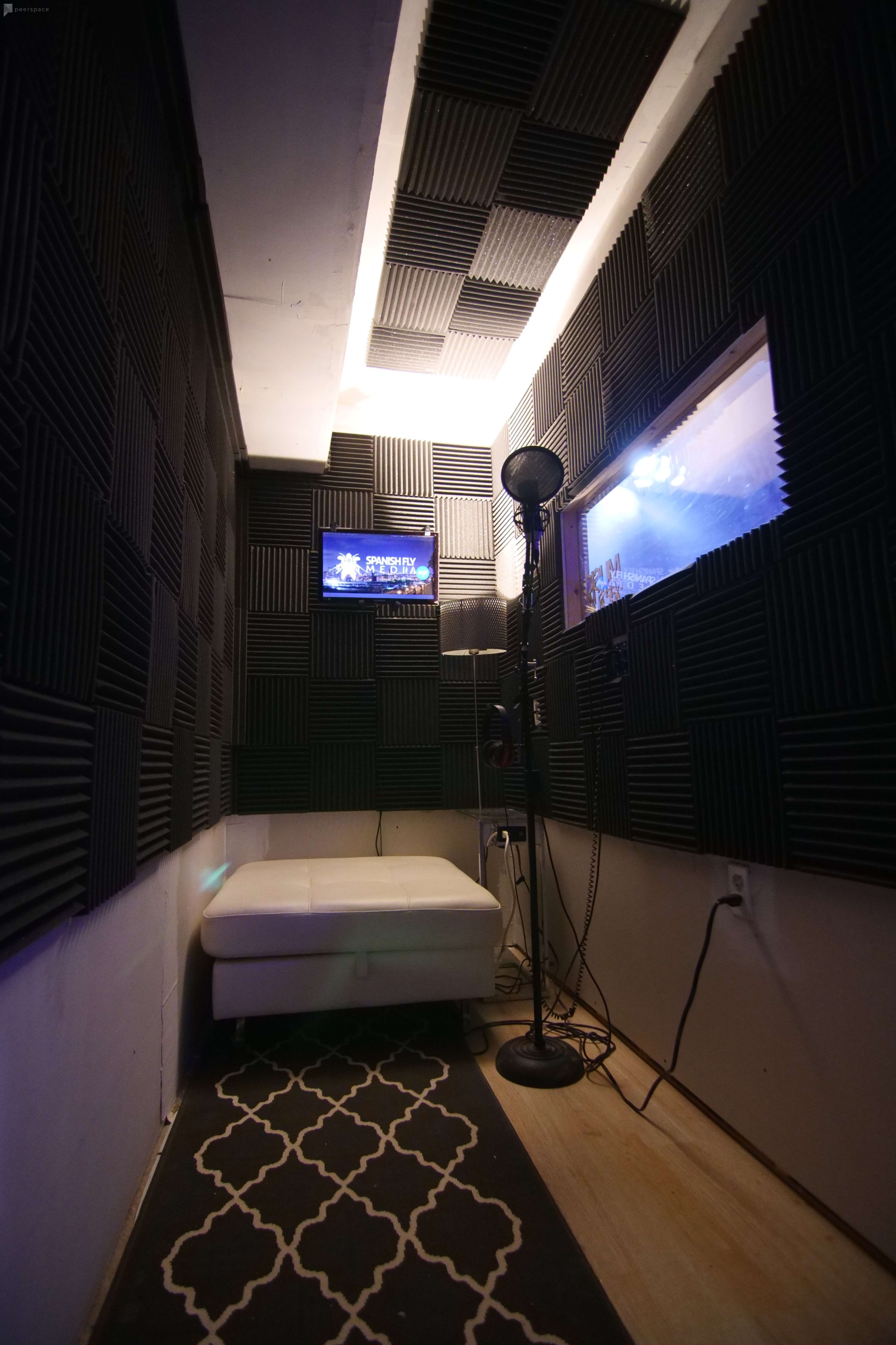 We pride ourselves on the sophistication of our work and are dedicated to creating extraordinary sounds to meet your every need.
Spanish Fly Media a full service post production facility that specializes in sound mixing for independent film and television projects. We specialize in commercial audio mixing for tv, radio and digital media. Our studio was designed and wired so while the talent or actor is in our comfortable 50 sq. ft. recording booth equipped with a 17″ monitor, the director or script supervisor can also see and talk directly to the performer in the booth to convey any performance direction from our spacious 216 sq. ft. control room.  for voiceovers & ADR, various microphones
Automated Dialogue Replacement (ADR):

For those dialogue tracks that are beyond repair or cannot be salvaged from your production because of noisy backgrounds, corrupt or poor audio capture, we provide the solution of re-recording the actor's voice to match your particular sound & mic placement during your original shoot.
Voiceovers & Radio Spots
Whether you're a producer, director, or a narrator for your project,  looking to record a voiceover, clean up a difficult production track to fully produce a large and complex text-to-speech projects, we take your audio issues and turn them into assets.

Sound Design & Scoring:

Our Audio Post-Production process is where we take the recorded sound from your shoot and take it to the next level by cleaning, editing, adding sound design, and scoring, then integrating all of this into a 5.1 or stereo mix.
With a library of hundreds of thousands of SFX, our producers/engineers will dive in and make sure that your creative vision is brought to life! And if there's a particular sound you need, we also love getting our hands dirty and create some great sounding Foley FX.
Contact us at booking@spanishflymedia.nyc or call (929) 266-SFLY [7359] to discuss your project.