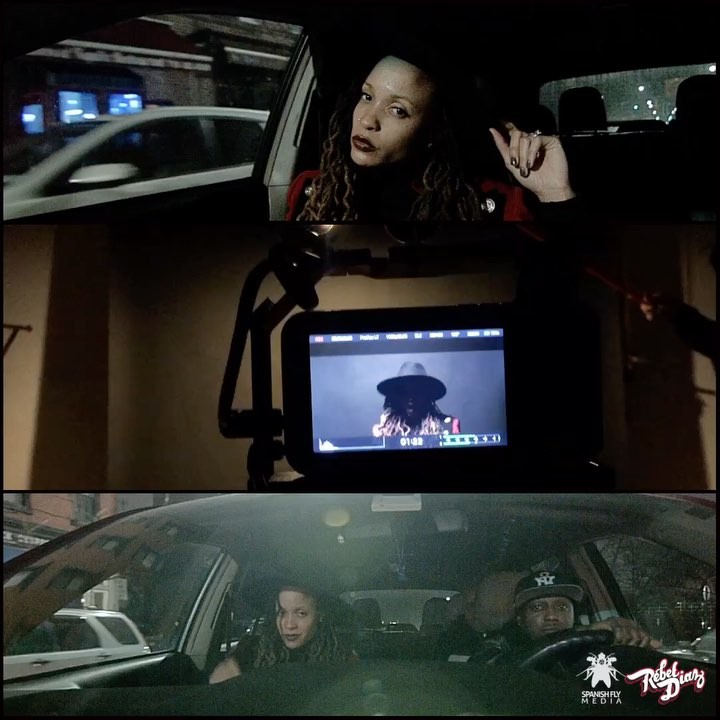 We work with all types of budgets. Starting from 1-2 minute teasers, performance based videos to short-form, narrative music videos. We where we can fully develop all creative elements and story lines, locations, etc. We'll always work closely with you every step of the way to create a final product that is completely you.
Always included are multiple, multi-camera performance takes, complete editing, including full color correction and color grading, titles; synced to the master recording. We will use your artist/band's logo(s) & label branding, narrative "b-roll" elements. Ultimately, there will be a round of feedback and changes before delivery of the final music video.
Although we are based in NYC, servicing the 5 Boroughs of NYC, we are always ready for on-location shoots. From NY to LA, to MIA.
As an added option, we can provide BTS (Behind The Scenes) Video & Photography – available for an additional $150/day.
Check out our Music Video work, as well as other projects.
Feel free to contact us to arrange an in-person, Zoom meeting or phone call to discuss your project.
DELIVERABLES
You will receive via a download link, a full HD [H.264 @ 1080p or up to 4K] digital master that you can upload to your own video and social media channels.
NOTE:
*Hair & makeup, wardrobe, special effects make up or models not included in price. We work with a great network of preferred service vendors and will be happy to refer them to you.
Spanish Fly Media can also provide a studio location [for an additional fee] when booking one of our packages. [Rates vary from $60+ per hour].
All services require a non-refundable 50% deposit on initial booking, however, deposits may be used towards a rescheduling of services.